I visit Alpha One Lab in Brooklyn!
The building was located in quiet town.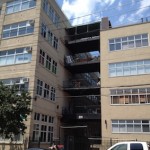 In this building, Alpha One Lab exists.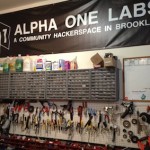 Then I enter the door, I caught sight of a lot of tools in the room.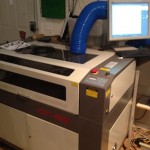 They had a big Laser cutter.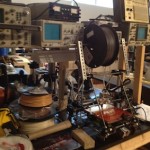 3D printer was developed in there!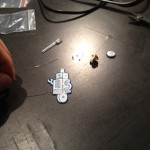 I visit there in Sunday, it was a day of "Solder Sunday".
It means workshop of soldering.
So I made a LED badge kit!
I just soldered 4 place.
That was so easy, but the design as a robot was excellent!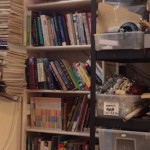 Now 35 members are exist in Alpha One Lab.
And membership is $40/month.
They run hackerspace for non-profit.
I enjoyed great time!
Thank you very much!