NYC Resistor is a hacker space in Brooklyn.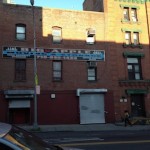 It was huge building…
This is a door of NYC registor.
Heavy door makes me excite when I open the door!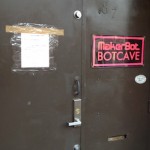 Then I could see a door written as "Maker Bot".
It's a company known as open source 3D printer maker.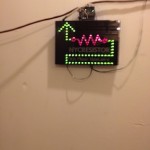 I saw sign above, sign of resistor.
It may be mean NYC resistor.
That is good design!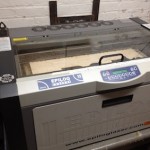 They also have a LASER cutter.
I visited them on Tuesday, they hosted an event called "LASER Tuesday".
Anyone can join the event even if non-member.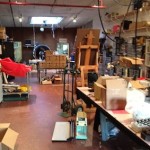 They show me there facilities.
So many kinds of parts are there.
Parts in this shelf are FREE for members!
I could see any electrical parts, mechanical parts, and any junked parts…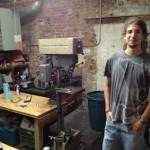 He is George, one of founder.
This time he show me NYC resistor.
Thank you so much, George!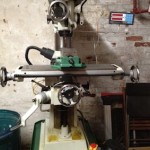 I could see so big and new milling machine.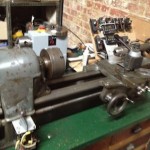 And lathe machine!
Quick changer was same as mine!!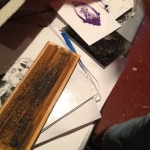 They show me a roller for a copperplate print.
That was so unique!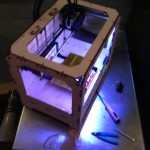 Maker Bot was moving on the table.
It looks the newest version.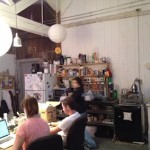 It's main room.
You can see kitchen in back.
Cooking class is opened here sometimes.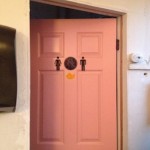 It's door of bath room.
Do you see a mark of robot between man and woman?
It's Cool!
Well, I could enjoy visiting NYC registor!
Thank you for all members in NYC registor!