I visited a Hackerspace,BUILDS!
It's in Boston University.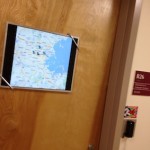 Before I enter the room, I saw a display on the door…
This display shows location when member send position data to this PC.
It's looks so fun!!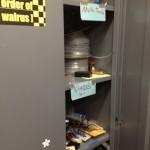 BUILDS is a hackerspace only for software engineering.
So I can't see any machine for make, but so many PC was put there…
I could see many server PC too…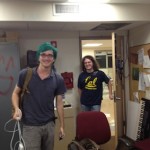 That was so interesting place with art and trap!
Thank you for introducing!