2012.7.28-29 MakerFaire in Detroit was opened!
It was hosted at the Henry Ford museum.
It was the best place for MakerFaire, because it has huge park.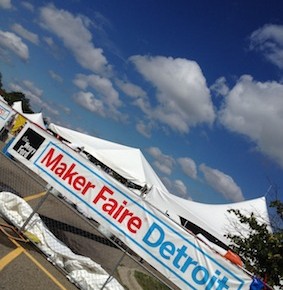 List of Sponsors.
There are no name of Google….Why?
Maker Faire in NYC was…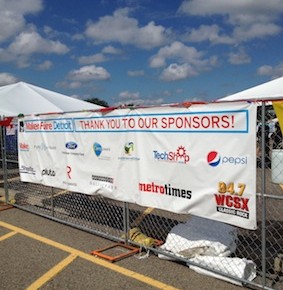 Agricultural machinery.So Old!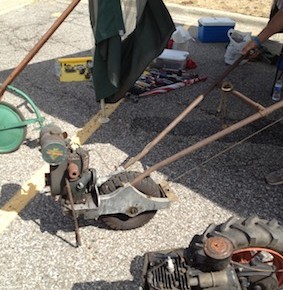 Live of repairing old engine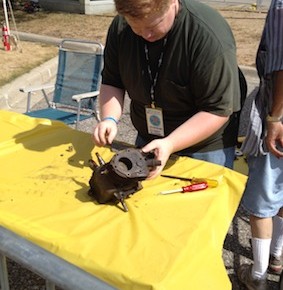 For repaire old machine, they have to make parts their self.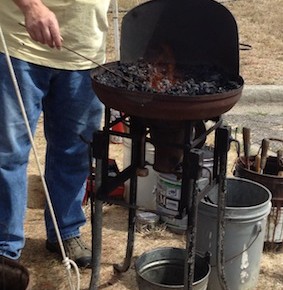 Monster Machine! It's a threshing machine powered by steam engine.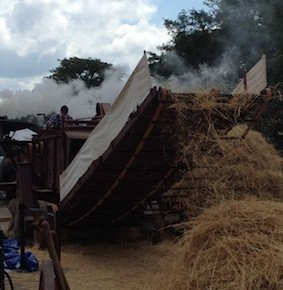 Cool tractor!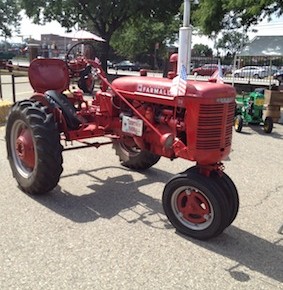 I wanna small one Ha ha ha…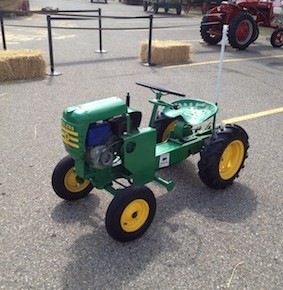 HackerSpace"i3DETROIT" showed performance of flamethrower.
That was so dangerous.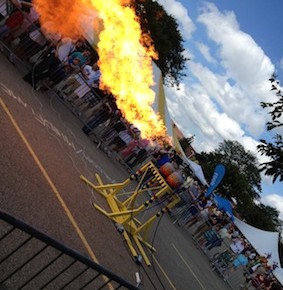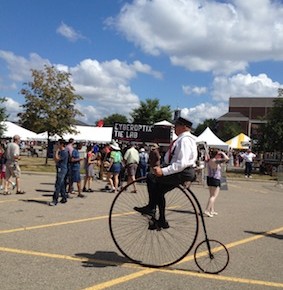 Exhibition of Grid Beam made by wood.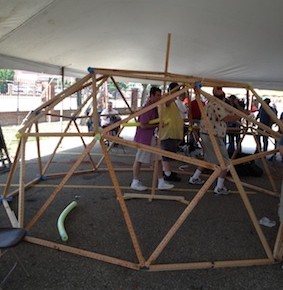 Cycle generator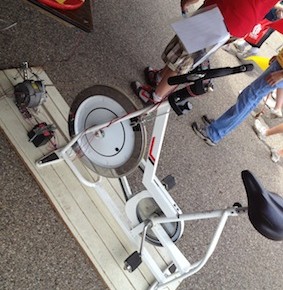 Mini car discharge soap bubbles in exchange for exhaust.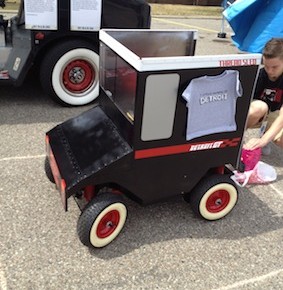 Many children play music with DIY musical instruments!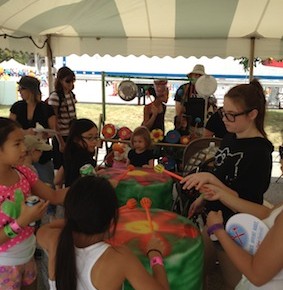 Radio controlled lawn mower. I saw this on Make:Magazine!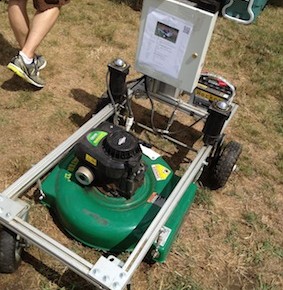 He made quadcopter too.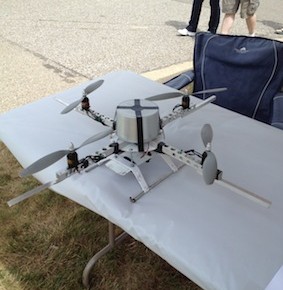 AR drone by google.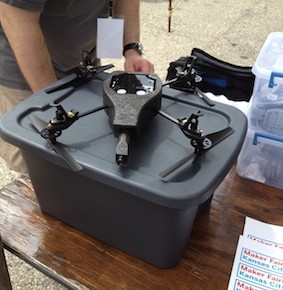 Humanoid robot.
He won a contest of humanoid robot in Japan.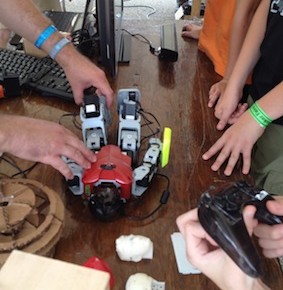 This robot looks so tough!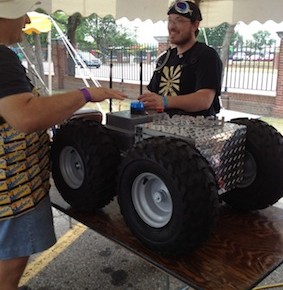 Metal work by TechShop with LASER Cutter and lead.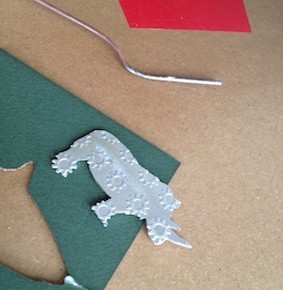 CNC router not ShopBot.
This is cheaper than it. I wanna larger one.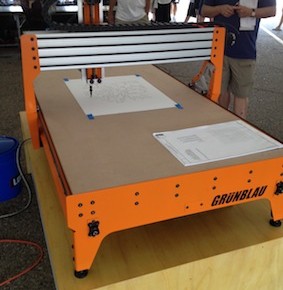 Exciting company MakerBot is well known company for 3D printer.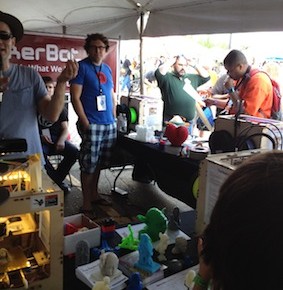 Maker Space named "MAKE WORKS" like TechShop.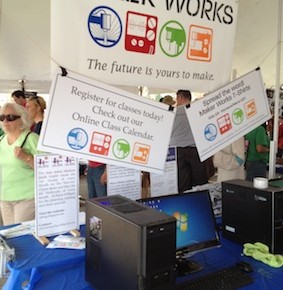 I found Roland , its company located near my home!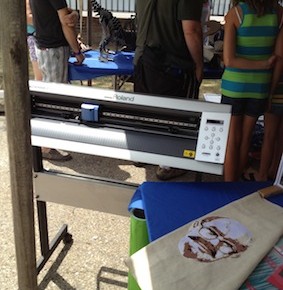 These works are made by LASER cutter.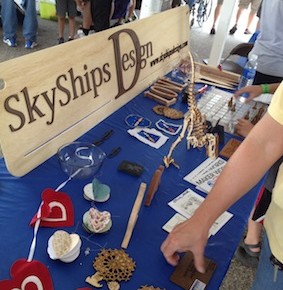 Picture of a knitting workshop with nice guys!
Looks so difficult…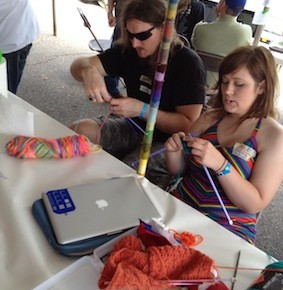 A lady interesting in auto mobile.
She show a live overhaul performance.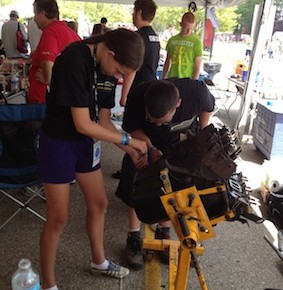 Submarine!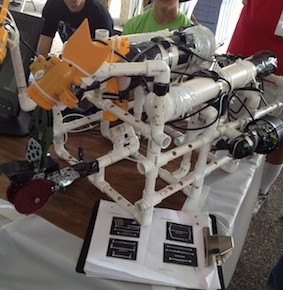 I like water mellon….looks so yummy!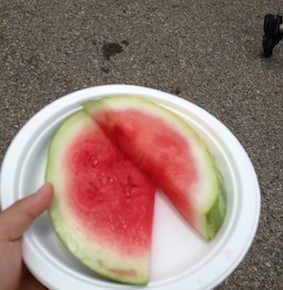 It's good idea! Camera on stick.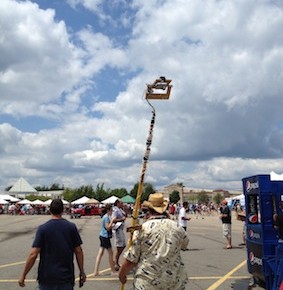 Vertical farming kit.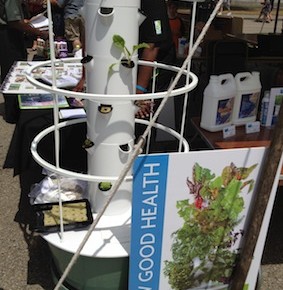 Decorated car…does it move??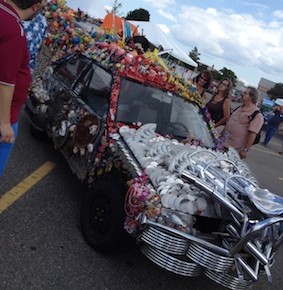 Hey mom, you are babying your son so much!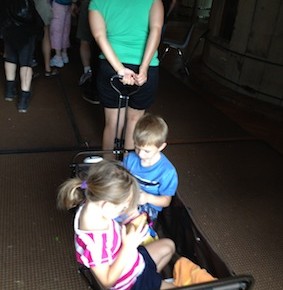 Great Pack Man controlled with radio.
I was ate by it.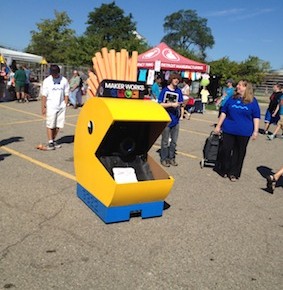 Old steam locomotive.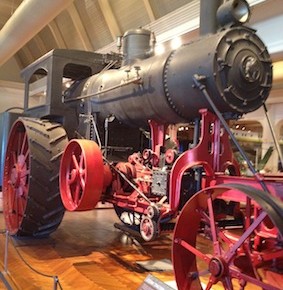 R2D2 coming!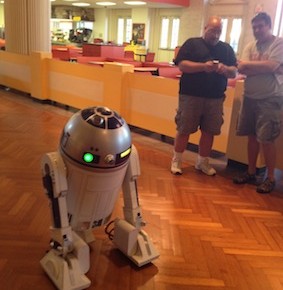 Character of Star Wars played video game using Kinect controller.
Looks so fun!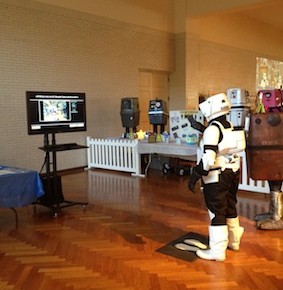 Sticker made with aluminum can using punch.
I made flag sticker!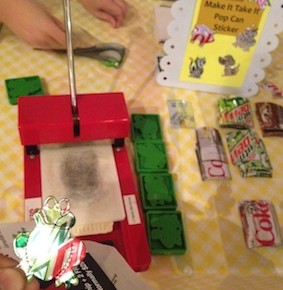 Girls knitted something.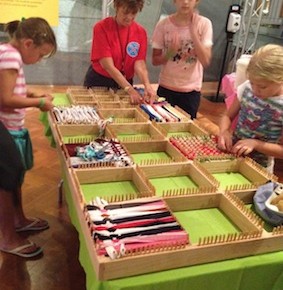 It's…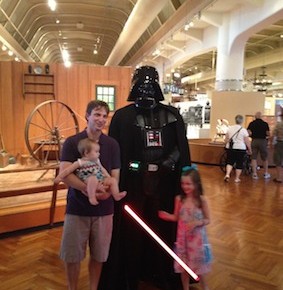 Easy fly air plane lesson with two guys.
To control airplane is slightly difficult.
But they controlled it with teacher assistant.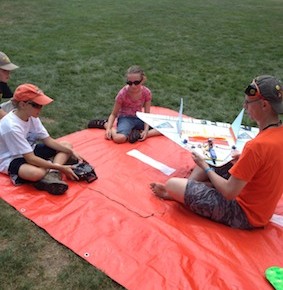 Mous Trap show.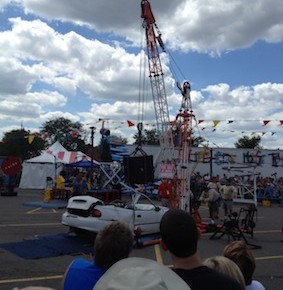 Fanny cart!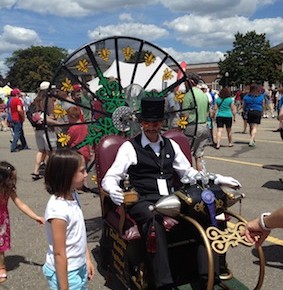 Electric cart race!
It was excited!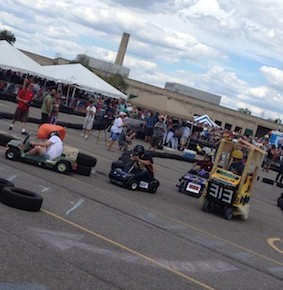 I made a small cross-stich.
Do you know this character?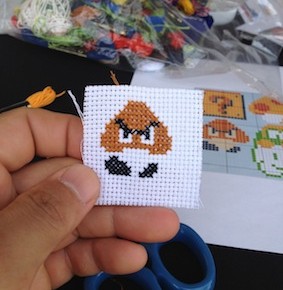 Workshop of unlocking.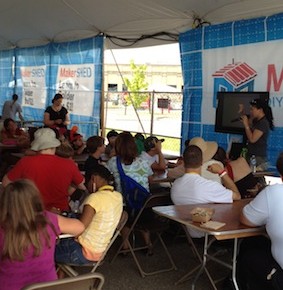 Coke and mentos show!
That's interesting! I want to do it!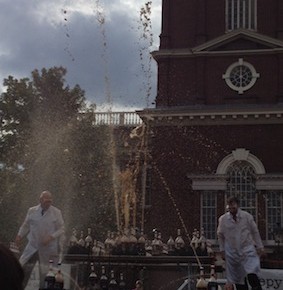 I enjoyed Maker Faire so much!
As I expected, it was a huge event.
I wanna such a funny event in Japan.
Japan's Maker Faire is so serious…