I came TechShop in Detroit at last!
There are 5 TechShops in USA, now.
TechShop Menlo Park (Menlo Park CA)
TechShop RDU (Raleigh NC)
TechShop San Francisco (San Francisco CA)
TechShop San Jose (San Jose CA)
TechShop Detroit (Detroit, MI)
Here is a new one in these.
They are planning to have a blanch in NY too.
TechShop is increasing more and more…
This is a overview of TechShop in Detroit.
That was placed in like Technology Park.
I could see many company near there.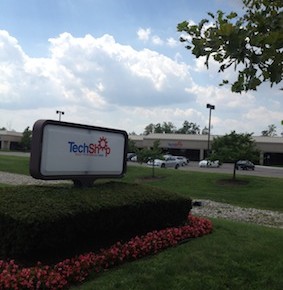 PC room pic.
Member can use them freely.
Many industrial application soft are installed in their  PCs
AutoCad, maya, Illustrator , Photoshop, Coral Draw, and any other softs.
They are all too expensive for personal use…
It's great benefit for members.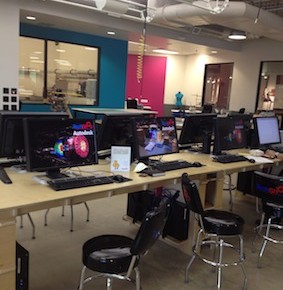 Work space. It's looks so useful and clean.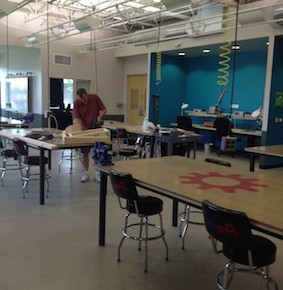 Basic tools and metal work space.
Members have to take a class for using these tools.
We will learn how to use them in safety.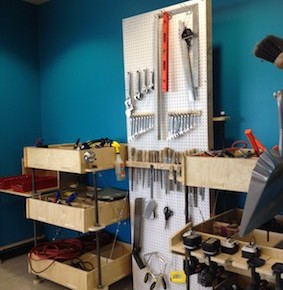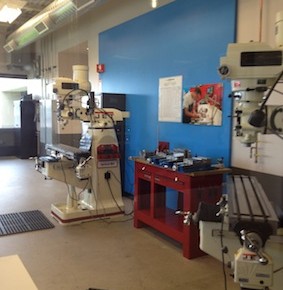 Electrical equipments.
Oscilloscope,  Stable Power Supply, Puls generator, solder…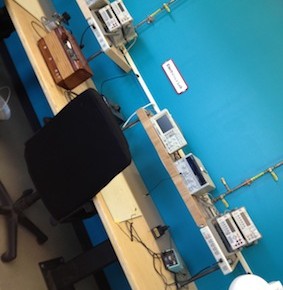 Sewing machines.
Many kinds of Sewing machines are there.
Domestic sewing machine, tailor-use sewing machine, overlock sewing machine, PC controlled sewing machine.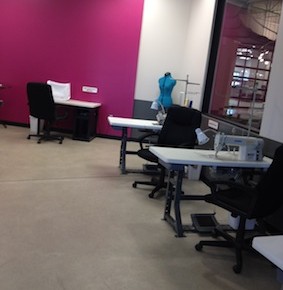 Vacuum former, Injection molder.
We can produce medium volume production with these machines.
However we have to make mold made by wood, metal, or silicon rubber.
Members can use paint booth also powder coating.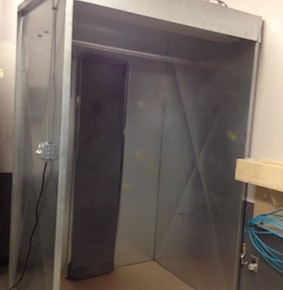 Detroit is famous for auto-mobile industry.
So TechShop in Detroit have a space for maintenance or repair.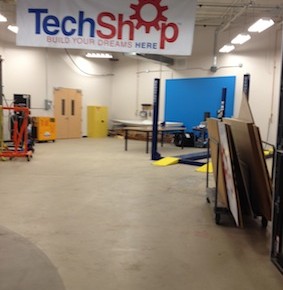 It's killer machine of TechShop. It's a water jet cutter!
Almost members are interested in this machine.
Some new member join the membership for using this machine.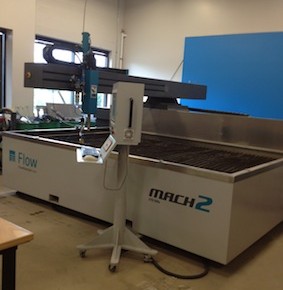 Public space. We can access these space easily.
Business users often use conference space for lecture or presentation.
It's so interesting!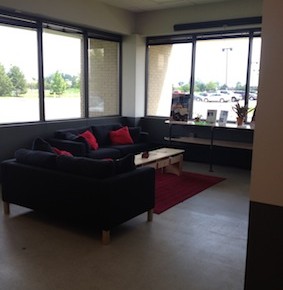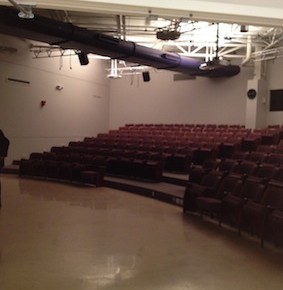 At the front of TechShop, We can buy some kinds of materials.
Aluminum, Wood, Acrylic, silicon rubber, etc…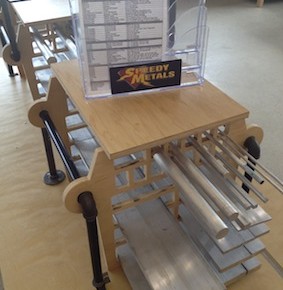 I could see Tornado shelter in there.
I surprised to this room because I have never seen tornado shelter in Japan.
I felt USA, I'm in USA.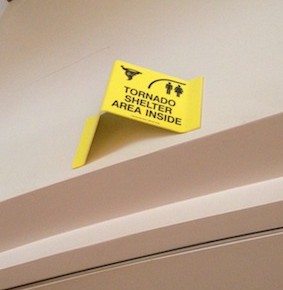 These are a part of facilities in TechShop.
I excited while visiting.
Staffs are also love making, that's important thing for services like TechShop.
They are all cheerful.Thank you for guiding!